Junk Removal
In San Luis Obispo, CA
Providing elite, efficient and friendly solutions for a clutter-free living space. Trust us to handle all your junk removal needs in San Luis Obispo
Looking For Junk Removal In San Luis Obispo?
We Are The Junk Takers
A Local Junk Removal Service Here in San Luis Obispo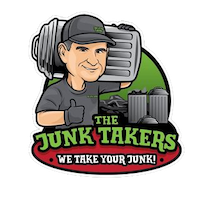 Curious To See The Types Of Items We Remove?
We Take It All!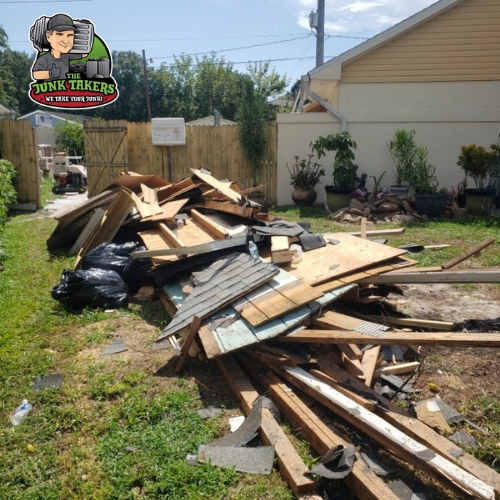 Our junk removal services involve the pickup, transportation, and disposal of unwanted items from a home or business. Our services will help when you need to declutter your space or get rid of items that you no longer need. Additionally, our professional junk removal service provides the equipment and resources to safely handle and dispose of materials that are difficult or dangerous to remove on your own.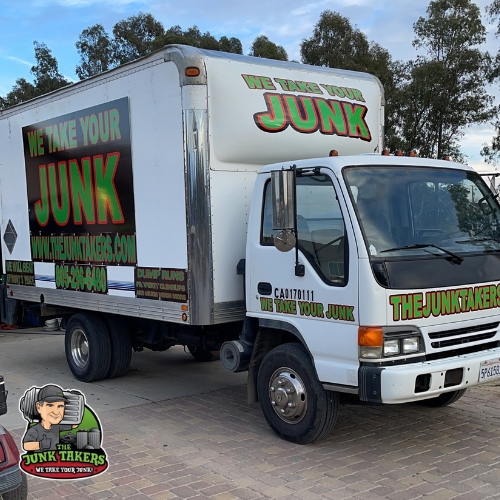 As part of our services, we also offer commercial junk removal services means providing disposal of unwanted items from commercial properties. This includes offices, retail stores, warehouses, construction sites, and more. This part of our services is designed to help businesses declutter and get rid of unwanted materials safely and efficiently. We work with realtors, property management, business owners, and contractors.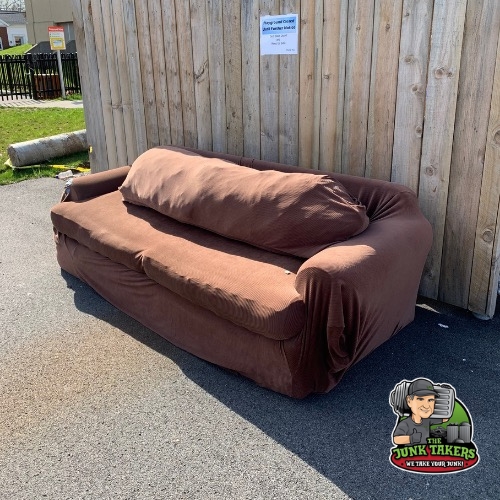 Our old furniture removal service guarantees to remove unwanted furniture for cheap. Our professional junk specialists are equipped with trucks for all styles of furnishings, no matter the size. Whether you have an old couch, old desk, entertainment center, table, or old unused chairs, we are the company to call.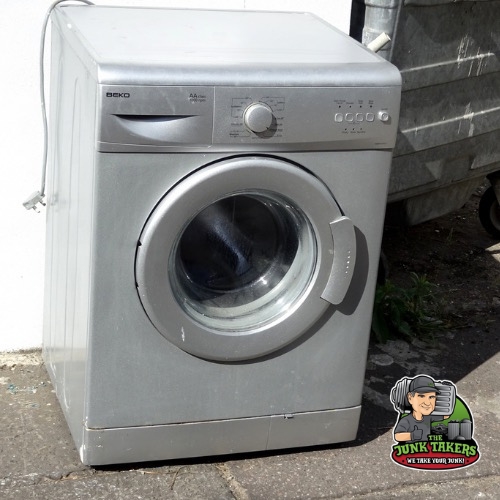 The Junk Takers junk removal is San Luis Obispo's most reliable junk removal company. We have an excellent track record and can take care of all your old appliances that no longer work. Whether you need appliance hauling or some good old-fashioned common sense cleaning up, we're here for you.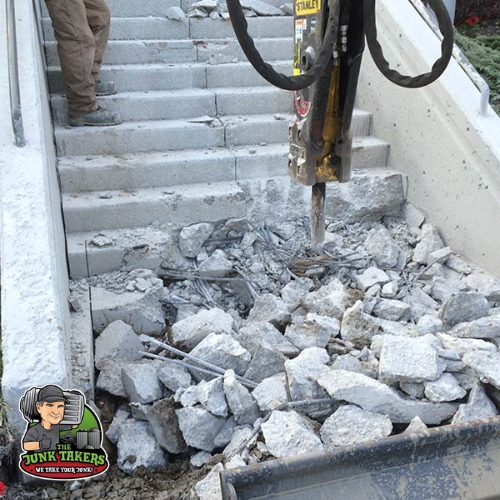 Our team offers various small demolition services for you. Everything from hot tubs, storage sheds, and concrete slabs to old fencing is within our capabilities. We have the tools and the expertise necessary to deliver superior results for all types of small demolition projects. No job is too big or too small for our crew! With years of experience in the business, you can rest assured that your project is in good hands with us.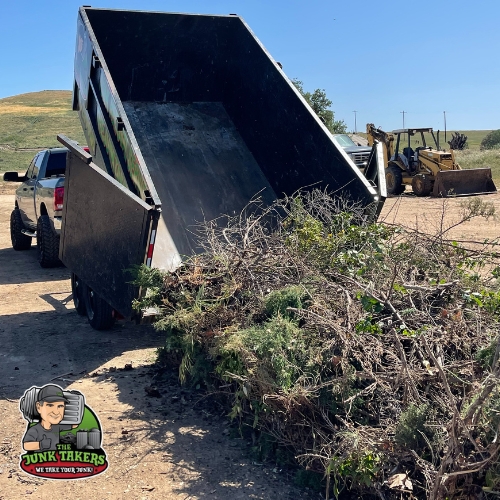 At The Junk Takers In SLO we do trash removal of all types. And that means getting rid of yard debris left behind after garden work, recent landscape remodel, or just from debris from fall and winter weather. Don't let overgrown bushes and branches you just trimmed up take up the space in your front or backyard any longer. We even make sure to get it recycled and resused.
What Makes Us Different From Other San Luis Obispo Junk Removal Services?
Say goodbye to cluttered spaces and hello to The Junk Takers In SLO Junk Removal San Luis Obispo! As a locally-established and licensed business, we bring our A-game with fast, friendly, and spotless service. And unlike those big franchise companies, we offer unbeatable prices. Our reputation for saving our customers time and money has been solidifying since 2013. Don't waste another minute with that unwanted junk, call or email us today to schedule a pickup with our fantastic team.
Here Is What You Can Expect When Getting In Touch With Us
We knew from the very beginning that providing a great service would help "spread the word" about what we do. Check out some of our countless 5-star reviews...
114 reviews on
Brittany Mazorra
2022-12-30
Alex and his team were wonderful! I am a Realtor and the home my clients bought had a significant amount of trash left behind from the previous owners. His team was able to get to the house next day, before the buyers arrived, to remove debris and empty the trash bins so that my clients could have a fresh start. Thank you Junk Takers!!!
I will be using this company again. They were on time, efficient, friendly and professional, with a reasonable and fair price.
Alex and his team were so easy to deal with and got the job done quickly! They were very professional I highly recommend!
Alex was very responsive to my initial call for junk removal. He was flexible with date and time, arrived promptly and removed our junk and an old toilet for a reasonable price. I would definitely use The Junk Takers again.
Really enjoyed working with Alex.
Katrina Sharon
2022-10-17
They were on time, friendly and efficient. They removed a wood burning cast iron stove for us. It was very heavy. They were careful and prepared and I would recommend them to anyone. The prices were also very good!! They did a great job!
Randy and April Neade (Jase Has Handles)
2022-10-12
I can not express how great Alex was to work with ! He called me back early in the morning and I had just left a message and he called me within a minute!! He was so helpful and came to get a washer and dryer off our property within a hour 🙂 I would recommend them to everyone! He will Go out of his way to help . amazing 🤩
Alex is amazing! His crew was busy, but knew that I needed help that day. When he learned that my stuff would fit in the back of his pickup, he came over himself and hauled my debris away! What great customer service! The Junk Takers are my go to from now on!
Nanci VANDEGRIFT
2022-10-07
They just cleaned up 30 year collection of brush piles, construction debris and behind the barn "stuff" in 1 hour. Good communication, fast, efficient and left the area clean. THE BEST IN THE BUSINESS.
Get A FREE Junk Removal Estimate
Fill out the quick form below to schedule a no-pressure, no-obligation quote
with our friendly San Luis Obispo junk removal service today.
Need to contact us right away? Call Us: (805) 556-4983
or simply fill out the below.
The Junk Takers In SLO is the best junk removal service in San Luis Obispo. We provide a complete and friendly service, and we're always here to help you get your space back!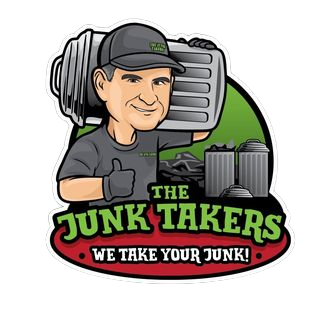 The Junk Takers In SLO are here to efficiently, responsibly, and affordably remove unwanted debris to improve the cleanliness of your property in San Luis Obispo and the entire Central Coast.
Hours Of Operation
Monday 6:00AM – 5:00PM
Tuesday 6:00AM – 5:00PM
Wednesday 6:00AM – 5:00PM
Thursday 6:00AM – 5:00PM
Friday 6:00AM – 5:00PM
Saturday 6:00AM – 5:00PM
Sunday – Closed